It can be slow sometimes when you listen to the music due to the server's limited bandwidth. When the page or player loads too long, refresh it.
---
You are listening to the song Blessed by ENHYPEN, in album DIMENSION : ANSWER. The highest quality of audio that you can download is flac . Also, you can play quality at 32kbps, view lyrics and watch more videos related to this song.
Album: DIMENSION : ANSWER.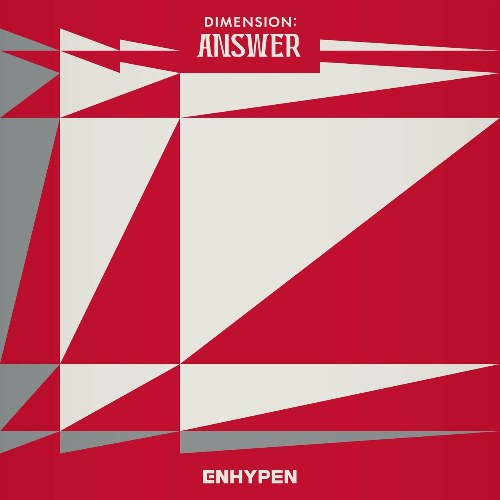 Lyrics
We go!
Wake up, 이제 눈을 떠
가짜 축복 속에서
I wanna be wanna be on my way, I bet
날 가두는 경계선
네 룰 따윈 집어치워
I wanna be wanna I, way, I bet
꺼진 줄 알았어, 내 맘속 타던 여름이
달콤한 입술로 날 길들인 이 Property
몸에 걸친 Luxury, Blue pill 같이 나의 눈 가리네
Tell me, do I get blessed or do I get cursed?
I just want to know
유산같이 건네진 승리, 조명 뒤에 감춰진 비밀
마리오네트의 사각 안에서 춤을 추던 나였어
Don't wanna stay, 이제 깨달은 진실이
나를 불러, 멀리서 나를 불러 (Let's go)
Just stop, don't tell me what to do
훈장 같은 저주
이 저주 속에, I'll be ok, no pain, no pain
저 빛 너머의 Liar, 우린 현실로 Fade in
이 거짓들 사이, 현생 속으로 다이빙
And I walk like a lion, 내 역사를 난 Making
몰라 정답 따윈, 내 방식대로 가지
Goes on and on
Wake up, 이제 눈을 떠
가짜 축복 속에서
I wanna be wanna be on my way, I bet
날 가두는 경계선
네 룰 따윈 집어치워
I wanna be wanna I, way, I bet
I don't want, I don't want
영점 짜리 그 정답
이제 난 잊지 않아
날개를 꺾어놓은 그 Lie
Don't wanna miss, 아직 숨 쉬는 나다움이
나를 불러, 멀리서 나를 불러 (Let's go)
Just stop, don't tell me what to do
훈장 같은 저주
이 저주 속에, I'll be ok, no pain, no pain
저 빛 너머의 Liar, 우린 현실로 Fade in
이 거짓들 사이, 현생 속으로 다이빙
And I walk like a lion, 내 역사를 난 Making
몰라 정답 따윈, 내 방식대로 가지
Goes on and on
Wake up, 이제 눈을 떠
가짜 축복 속에서
I wanna be wanna be on my way, I bet
날 가두는 경계선
네 룰 따윈 집어치워
I wanna be wanna I, way, I bet