It can be slow sometimes when you listen to the music due to the server's limited bandwidth. When the page or player loads too long, refresh it.
---
You are listening to the song Common by Maren Morris, writer by Maren Morris;Greg Kurstin;Sarah Aarons in album Girl. The highest quality of audio that you can download is flac . Also, you can play quality at 32kbps, view lyrics and watch more videos related to this song.
Album: Girl.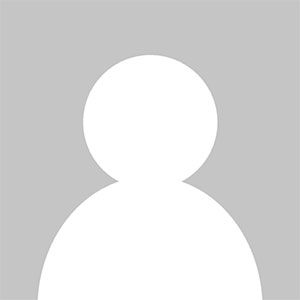 Lyrics
[Intro: Maren Morris]
Mmm, mmm
Mmm, mmm
[Verse 1: Maren Morris]
I've been tryna carry on
But I'm crushed under the weight
Of the world where I belong
But I don't feel at home, yeah
When it's over, when it's done
When we're standing at the gates
Will we see that all along, yeah
We're a different kind of same?
[Pre-Chorus: Maren Morris]
How do we get to the bottom of this
When we're sitting on the top?
Hey, the people, they tell me it's just how it is
Like it's never gonna stop
[Chorus: Maren Morris]
But we got way too much in common
So what's the point in fighting?
We got way too many problems if I'm being honest
I don't know what God is
'Cause we've got way too much in common (Mmm, mmm)
Way too much in common (Mmm, mmm)
Way too much in common
[Verse 2: Brandi Carlile]
I breathe it in my lungs
I've seen it in the flesh
If all we need is love
How the hell did we forget?
[Pre-Chorus: Brandi Carlile]
How do we get to the bottom of this
When we're sitting at the top?
People, they tell me it's just how it is
Like it's never gonna stop
[Chorus: Brandi Carlile, Maren Morris & Brandi Carlile]
Oh, we got way too much in common
So what's the point in fighting?
We got way too many problems if I'm being honest (Yeah)
I don't know what God is
Oh, we got way too much in common
Oh, maybe we forgot it (Maybe we forgot it)
With everybody talkin', ain't nobody listenin'
I don't know what God is
'Cause we got way too much in common
[Bridge: Brandi Carlile]
(Mmm, mmm)
(Mmm, mmm)
Ooh, ooh
(Mmm, mmm)
Ooh, ooh
(Mmm, mmm)
[Chorus: Maren Morris & Brandi Carlile, Brandi Carlile]
Oh, we got way too much in common
So what's the point in fighting? (What's the point in fighting?)
We got way too many problems if I'm being honest
I don't know what God is
'Cause we got way too much in common
(We got way too much in common)
Oh, but maybe we forgot it (Maybe we forgot it)
With everybody talkin' (With everybody talkin')
Ain't nobody listenin' (Ain't nobody listenin')
I don't know what God is
But we got way too much in common
Way too much in common
Oh, ain't nobody listenin'