Million Dollar Baby
-
Ava Max
(2022)
It can be slow sometimes when you listen to the music due to the server's limited bandwidth. When the page or player loads too long, refresh it.
---
You are listening to the song Million Dollar Baby by Ava Max, in album A Sweet but Psycho Halloween. The highest quality of audio that you can download is flac . Also, you can play quality at 32kbps, view lyrics and watch more videos related to this song.
Album: A Sweet but Psycho Halloween.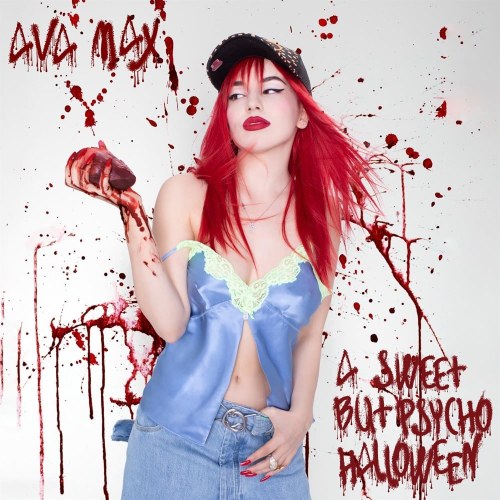 Lyrics
She's a miracle
She's a miracle, oh, oh, oh, ooh
Diamonds
She turns tears to diamonds, whoa-oh
Tryin'
To find that silver linin', whoa-oh-oh
And once in a while
I'll go walkin' in the twilight, countin' down to midnight
Close my eyes and wait for her to shine
I'm hidin' in the shadows, prayin' that she'll break free
In the dark of the night, she got danger on her mind
She's a million dollar baby, nobody can explain it
She's a miracle
She's a miracle, oh, oh, oh, ooh
She broke out of her chains, turned the fire into rain
She's a million dollar baby, she bound to drive you crazy
She's a miracle
She's a miracle, oh, oh, oh, ooh
Heart broke, oh-oh
You can't keep her down, no, oh-oh (ah, ah, ah)
Ice-cold, oh-oh
Just comin' back to life, no, oh-oh-oh
And once in a while
I'll go walkin' in the twilight, countin' down to midnight
Close my eyes and wait for her to shine
I'm hidin' in the shadows, prayin' that she'll break free
In the dark of the night, she got danger on her mind
She's a million dollar baby, nobody can explain it
She's a miracle
She's a miracle, oh, oh, oh, ooh
She broke out of her chains, turned the fire into rain
She's a million dollar baby, she bound to drive you crazy
She's a miracle
She's a miracle, oh, oh, oh, ooh
Ma-ma-ma-ma-ma, ma-ma-ma-ma-ma, miracle
Ma-ma-ma-ma-ma, ma-ma-ma-ma-ma, miracle
Ma-ma-ma-ma-ma, ma-ma-ma-ma-ma
She's a miracle, oh, oh, oh, ooh
In the dark of the night, she got danger on her mind
She's a million dollar baby, nobody can explain it
She's a miracle
She's a miracle, oh, oh, oh, ooh (she's a miracle)
She broke out of her chains, turned the fire into rain
She's a million dollar baby, she bound to drive you crazy
She's a miracle (she's a miracle, yeah-yeah)
She's a miracle, oh, oh, oh, ooh
Ma-ma-ma-ma-ma, ma-ma-ma-ma-ma, miracle
Ma-ma-ma-ma-ma, ma-ma-ma-ma-ma, miracle (whoa-oh-oh)
Ma-ma-ma-ma-ma, ma-ma-ma-ma-ma (oh-oh-oh)
She's a miracle, oh, oh, oh, ooh
"Million Dollar Baby" Videos