It can be slow sometimes when you listen to the music due to the server's limited bandwidth. When the page or player loads too long, refresh it.
---
You are listening to the song Arson by J-Hope, in album Jack In The Box. The highest quality of audio that you can download is flac . Also, you can play quality at 32kbps, view lyrics and watch more videos related to this song.
Album: Jack In The Box.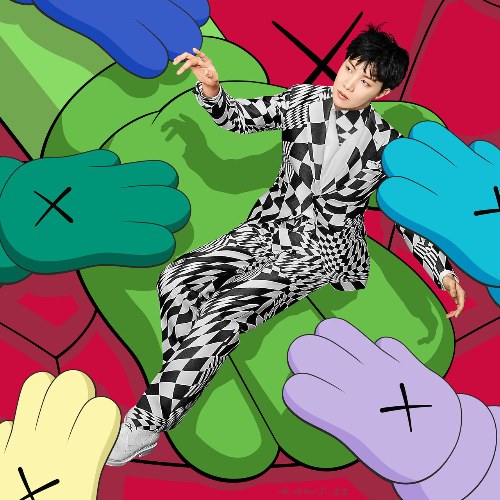 Lyrics
[Intro]
Let's burn, burn, burn, burn
Burn, burn, burn, burn
(No)
It's done, done, done, done
Done, done, done, done
(Arson)
[Verse 1]
Let's burn
Nae yeoljeonge, burn
Nae yeomwone, burn
Nae sal sogeul, burn
Every day I ran
Meomchul su eopdeon
Geuttae geu sijeol
I burned it all
And I wanted it all
Myeongyeneun, first
Don? Of course
Ingikkajido
Nae seuseuroga gwayeori doel subakke eopdeon
Mwotdo moreun musikan nae yamangui wondongnyeok
When I sweat
[Verse 2]
Gireum syawohae
Bureul jipil su itge
On my feet, on my legs
Deo tteugeopge, run my way
Daraoreuneun seongjeok
Tto ingineun jeongjeom
Biryehaneun, born hater
Maebeon ullineun gyeongjeok
Imajeo joa
'Cause with my fans
With my label
With my fellas
Gachi hamkke taoreugie
All day
Hamnijeogin gongbeom
Banghwabeom was fun
Museoul geon eopseo
Han chi ap fuck off
[Refrain]
If anyone asks me
"Right, naega baro bureul jipyeotji"
Ijen naege mureo, choose what?
Geu bureul kkeulji
Deo taoreulji
(Arson)
[Verse 3]
It's done
Naui kkumdo, done
Keun seonggwado, done
Nae hal mokdo, done
Deo isangeun, none
Gwayubulgeubiya
Baksu chil ttae
Tteonaneun ge got, meot
Naega bureul kyeotdeon geon
Nareul wihamieosseo
Sesangi taoreul jul
Nuga aratgesseo
Jamsi sikil ttaejjeum boni nae heunjeokdeuri boyeo
Kkeugien neomu keunbul, simhan banghwayeotdan geol
Oh, shit
[Verse 4]
Tteugeowo andwae
Goerowo jam kkae
Nae imyeongwa, contact
Museoun sangtae
Nobody can't, nobody stop, shit
Geu bureul kkeugien
Ojik namani ganeunghae
Hondonui, fireman
Oh jinapaedo jaecheoreom eodumui giril georago
Tell, myself
Han chi ap keun gwanmun, pillyohan naui su
Doreul deonjil pando bikkyeoganeun han su
[Refrain]
If anyone asks me
(Let's burn, burn, burn, burn, burn, burn, burn, burn)
"Right, naega baro bureul jipyeotji"
Ijen naege mureo, choose what
Geu bureul kkeulji
Deo taoreulji
If anyone asks me
(It's done, done, done, done, done, done, done, done)
"Right, naega baro bureul jipyeotji"
Ijen naege mureo, choose what
Geu bureul kkeulji
Deo taoreulji
Arson
[Outro]
Arson