It can be slow sometimes when you listen to the music due to the server's limited bandwidth. When the page or player loads too long, refresh it.
---
You are listening to the song Fake by Mika Nakashima, writer by Ayumi Miyazaki;Mika Nakashima in album Music. The highest quality of audio that you can download is flac . Also, you can play quality at 32kbps, view lyrics and watch more videos related to this song.
Album: Music.
Lyrics
Kudaranai jounetsu wo idaite
Nemurenu yoru
Saguri au jikan to jikan wo
Suri yoseru heya.
Tori tsukurou kotoba wo narabete
Tame iki wo kemude gomaka sh_te iru
Fureru yubi de nazori au kokoro
Mote amasu.
Don't play my heart
Mate nai
Tomadou hitomi no mukou ni
Itai hodo no fake
Kidukanu you ni
Ima wa Ima wa please so please.
Tsumara nai jouken wo midash_te
Ubawarete yuku
Fuseta me de kodoku to kodoku wo
Hiki yoseru tsuta.
Sabishi saa yori oki sari no omoi
Seijaku wo samayoi suri kaete miru
Kareta koe de maneki ureu karada
Kuri kaesu.
Don't try my heart
Nake nai
Inori wa todoka naku temo ii
Toge wo kakusu fake
Tomadouku rai
Subete subete please so please.
"Fake" Videos
Fake - Giả dối - 中島美嘉 - Mika Nakashima (vietsub)
Mika Nakashima - Fake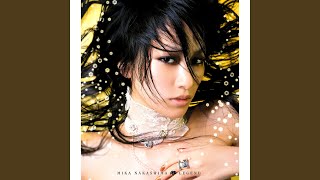 Fake
Mika Nakashima - Fake (Instrumental Filtered)
Mika Nakashima - Game
Mika Nakashima - ONE SURVIVE (Short Version)
Mika Nakashima - Hinotori
Mika Nakashima - Mienai Hoshi (Short Version)
Mika Nakashima - MY SUGAR CAT (Short Version)
Cry no more - Không khóc nữa! - 中島美嘉 - Mika Nakashima (vietsub)
Mika Nakashima - Hatsukoi
Mika Nakashima - Destiny's Lotus
Mika Nakashima - Seven
Overload - Quá tải - 中島美嘉 - Mika Nakashima (vietsub)
Mika Nakashima - Sunao Na Mama (Short Version)