---
You are listening to the song Fire Boy by PP Krit, in album Fire Boy (Single). The highest quality of audio that you can download is flac . Also, you can play quality at 32kbps, view lyrics and watch more videos related to this song.
Album: Fire Boy (Single).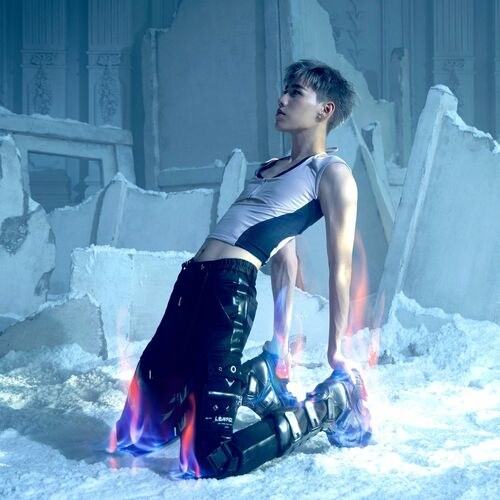 Lyrics
Chorus]
Ya ma len gub fire ron ron ja mai dee
Chan klua ja mai plod pai, just stay away from me
Ter kao ma len len gab jai baeb ni gor mai ao
'Cause I'm a fire boy, fire boy, yeah
[Verse]
Na ta arj ja du baeb na rak
Tae hua jai chan bang tee kor jai rai
Chob lork ter chob tum hai rak chai mai
Dai si, I'll show it to you, tonight
[Refrain]
I'ma break it up, break it like a fire
Chob kao ma lor len ma tam hai jai chan plue
Jong yud ao wai, keb ao wai, man ja doo mai dee
Keb ar kan, keb ao wai, okay?
[Chorus]
Ya ma len gub fire ron ron ja mai dee
Chan klua ja mai plod pai, just stay away from me
Ter kao ma len len gab jai baeb ni gor mai ao
'Cause I'm a fire boy, fire boy, yeah
[Bridge]
Ya ma len gub fire ron ron ja mai dee
Chan klua ja mai plod pai, just stay away from me
Ter kao ma len len gab jai baeb ni gor mai ao
'Cause I'm a firе boy, fire boy, yeah
[Chorus]
Ya ma len gub firе ron ron ja mai dee
Chan klua ja mai plod pai, just stay away from me
Ter kao ma len len gab jai baeb ni gor mai ao
'Cause I'm a fire boy, fire boy, yeah