It can be slow sometimes when you listen to the music due to the server's limited bandwidth. When the page or player loads too long, refresh it.
---
You are listening to the song Mr Playboy by Daniel Mastro, writer by Mr.T;Daniel Mastro . The highest quality of audio that you can download is 320kbps . Also, you can play quality at 32kbps, view lyrics and watch more videos related to this song.
Lyrics
[Ver 1:]
One for da money, Two for da show
Rap theo cách riêng anh, chẳng cần phải la hét đâu
Ngôn từ chẳng gượng ép câu, đâu cần dùng tới fast flow
Âm nhạc nói "Không" với.. asshole!
Chắc em thấy lạ.. khi anh thế này.. Oh
Hater ghét vẫn có anh nhét chúng nó dưới đế giày
Em có thấy vị trí anh đứng chẳng thể nào che đậy trong 3:03s
Không cần rượu anh vẫn phiêu như đang say
Và chơi có kiểu không cần cánh vẫn đang bay
Tranh giành thêm mệt mỏi, hơn thua chỉ thiệt thòi
Thảnh thơi anh rap trong 1 bài nhạc tên gọi "Mr.Play Boy".
[Hook:]
Ánh sáng
Nhiệm màu
Tất cả bao trùm tô điểm lên mái tóc nâu
Ánh đèn
Sân khấu
Hơi thở bao trùm nhịp beat và từng nhịp flow.
[Ver 2:]
Swag như chàng GD
Xuất bản ra CD
Lên sóng MTV và cảnh sáng như V.I.P
Nhanh hơn ngựa Ferrari, đuổi theo sau chỉ uổng phí
Không thể, định vị về đội anh em nghĩ đi!
Đứng dậy và hát nào, đưa tay lên cao
Uyển chuyển và ngọt ngào, let's up and down
Nổi loạn cùng Mastro khiến track này thêm điên rồ
Bass đập rung cả tai, mắt có hơi ríu nhưng nhạc vẫn chill như DIPLO
Nhìn bên phải rồi bên trái
Lắc phần hông thật êm ái
Vòng 3 em sao điên dại
Vài thằng nhìn đang nhỏ dãi
Ngày ngủ.. đêm anh chơi
Tay vẫn roll và đêm vẫn trôi
Flow so hot lại thêm vần đôi
Mặt hater lại thêm đần thối.
"Mr Playboy" Videos
MR WeNNdeL ao vivo em Olivença - BA
MC Bruninho - Mais Uma Vez o Coração Se Apaixonou Pela Pessoa Errada (Jogo do Amor) Áudio Original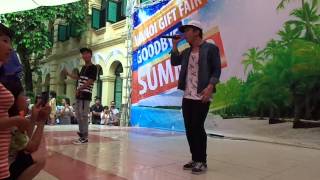 [Live/ Fancam] Love You Tonight - Yanbi ft. Mr. T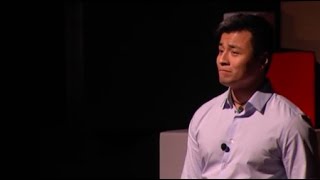 Asian Enough? | David Huynh | TEDxVermilionStreet
VBM - WTF ( Smey Ft Alien Team ) [[ SB Team ]]
A Matter of Logic / Bring on the Angels / The Stronger
The Great Gildersleeve: Leroy's Paper Route / Marjorie's Girlfriend Visits / Hiccups
Calling All Cars: Curiosity Killed a Cat / Death Is Box Office / Dr. Nitro