My Little Princess (Acapella Version)
-
DBSK
(2004)
It can be slow sometimes when you listen to the music due to the server's limited bandwidth. When the page or player loads too long, refresh it.
---
You are listening to the song My Little Princess (Acapella Version) by DBSK, in album Hug. The highest quality of audio that you can download is flac . Also, you can play quality at 32kbps, view lyrics and watch more videos related to this song.
Album: Hug.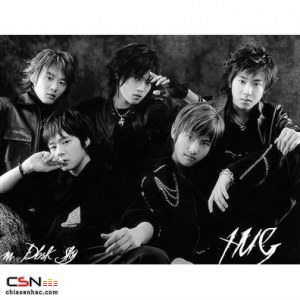 Lyrics
Baby baby
Baby baby
Ne gyothe baby
Issojyo
Sarangi gaetwo iron nae maumur
Sumgiryo haedo kumsae ibkaui misoman
Haruto andwae tto bogoshipojyo
Onjjoju nae mamun gipeun byongie goringor
Gaeinrun nae mujub ijun obsur koyeyo
Jwohan koman boyojugo shipungoryo.
Jogi nupeun hanurro naraga
Saranghandago sesangi marharlae
Gipeun bamhanuro kyojiji annun girl
Nomanur jikinun (bijnanun) nanungor twekeyo You're my love.
Hyeyo jijan mar, haengbokharan gu mar
Yongwonhee yuri jurtae hajiangirohae
Jigumchoroman nae kyothe issojyo
Bujukhan naingor ihaehaejukir barae.
Orunsurun nae mosibur kitaehaejwoyo
Nege gajang uurrinun namjaga twegoshipungor.
Onjaeggajina gutae mansogae naega turogar su isstorog hurakhaejwo
Manir kutaeto nawa kattamyun
Apumun opjwo ijin gutaer na jikirke for you.
My little princess ijekko sumkyowon namanae sarang nir boyojirkkoya
Yonghwantorok bunji annun mamiro girl
Naejasinbota tu tu saranghaejir korago
You're my love.
"My Little Princess (Acapella Version)" Videos