Shounen wa Kyoushitsu ga Kiraidatta no da (少年は教室がきらいだったのだ)
-
IA
(2011)
It can be slow sometimes when you listen to the music due to the server's limited bandwidth. When the page or player loads too long, refresh it.
---
You are listening to the song Shounen wa Kyoushitsu ga Kiraidatta no da (少年は教室がきらいだったのだ) by IA, writer by Ishifuro in album IA/00 (DISC 01) - IA Side. The highest quality of audio that you can download is flac . Also, you can play quality at 32kbps, view lyrics and watch more videos related to this song.
Album: IA/00 (DISC 01) - IA Side.
Lyrics
それぞれ思いは あれども 僕ら、仲良くないね
君たち、知らないんだ 人間ってさ
思いのほか頻繁に 憎悪を持ち出すし
信じられない量の 武器を隠し持って
何食わぬ顔で 笑顔を振りまいて
水面下でふっと 教室戦争始めんだ
何が起こったって 僕らは笑っていた
冗談風味にごまかした、それはあくまでいじめじゃない(ない)
愛と平和だって 裸足で逃げ出すような
中学校の教室でした
あの頃の僕は 逃げ回るのに必死
流れ弾や地雷から 逃げながら生きていた
平穏な日々を 得るための代償は
一体何だったのか 今なら少しわかるような
何が面白くとも 僕は笑わなかった
最初で最後の青春を ゴミみたいに扱って(って)
愛と平和だって 唾を吐き捨てるような
中学時代の僕でした
何が起こったって 僕らは笑っていた
冗談風味にごまかしたって 辛いものは辛いのになぁ・・・
今日も元気な少年さ!
数人程度の友人と 小さく笑いあって
毎日を過ごすような それが一番良いのかな
愛と平和だって 目もくれないような
僕らでよかった・・・
"Shounen wa Kyoushitsu ga Kiraidatta no da (少年は教室がきらいだったのだ)" Videos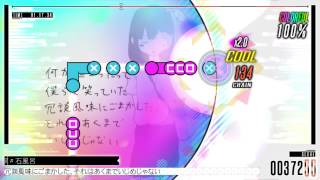 IA/VT Colorful - Shounen wa Kyoushitsu ga Kiraidatta Noda by Ishifuro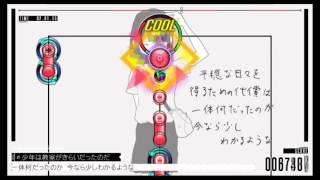 IA/VT Colorful - "少年は教室がきらいだったのだ " Hard Perfect (Double-S Rating)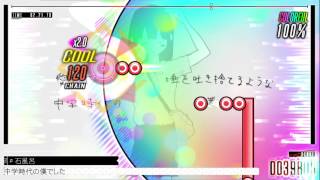 [IA VT] 少年は教室がきらいだったのだ [EASY]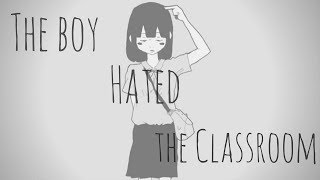 The Boy Hated The Classroom『English Cover』// 少年は教室がきらいだったのだ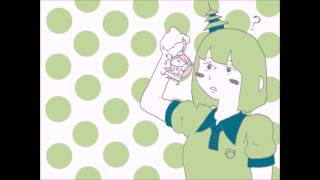 Festive College Students Can Go and Die {English Sub}~ SF-A2 miki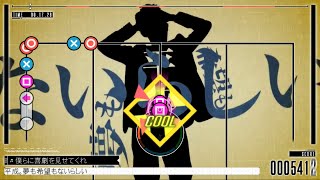 Show the Comedy to Us 「僕らに喜劇を見せてくれ」 [Normal Perfect SSS] – IA/VT Colorful