It can be slow sometimes when you listen to the music due to the server's limited bandwidth. When the page or player loads too long, refresh it.
---
You are listening to the song So Close by Binz, writer by Binz;Charles Huỳnh in album So Close - Single. The highest quality of audio that you can download is flac . Also, you can play quality at 32kbps, view lyrics and watch more videos related to this song.
Album: So Close - Single.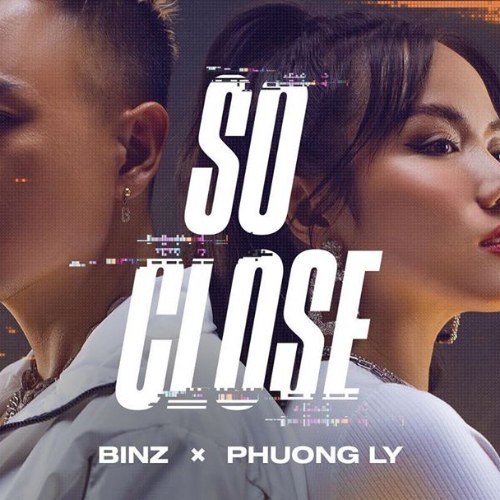 Lyrics
Chỉ là tóc em bay
Nhịp tim anh tăng nhanh anh thấy không được rồi
Không phải nói dài dòng
Em là love song, anh chỉ muốn thuộc lời.
[Rap 1:]
Skrt skt hello
Yea em đi đâu anh đón em một đoạn
Lock target như là snipper
Click clack bang bang
Yêu màu trắng, ghét sự chia ly
True, yea điều đó em tin đi
Đan là tên nick name là Binz
Giờ làm sao, để được em add vào tim (team) đây?
Yea em có tất cả, thiếu mỗi đôi cánh
Nặng như cả thế giới, ok lên vai đi anh gánh
Như là thính, người ta tìm, những nơi xô bồ anh tránh
Nhưng anh biết, không phải muốn có được em là có đâu, anh thách.
[ĐK:]
Cuộc đời này từ khi có anh
Con tim em chẳng còn lắm những nghĩ suy
Cuộc đời này từ khi có anh
Mang cho em từng ngày tháng rất trong lành.
Trao môi hôn nồng nàn, dưới ánh nắng hồng
Cho em thêm niềm tin, vào cuộc sống diệu kỳ
Cuộc đời này từ khi có anh
Em chẳng lo chi, vì đã có anh rồi.
[Rap 2:]
Em như là món quà mở ra ngày mới
Tìm đã khó, giữ còn khó hơn gấp đôi
Người ta dòm ngó, họ muốn có em vậy thôi
Người ta ghét anh, yea anh biết khỏi phải nói
Sorry, không là anh thì ai nữa
Party, đón em bằng con 2 cửa
Lo gì, hình em sẽ đầy điện thoại
Đoạn đường nay có em, rồi cũng trở thành huyền thoại.
Ok ok, em không tin anh
Nhưng nói thật lực hút của em kì lạ
U thì, solo-lo ta sẽ đi nhanh
Nhưng mà duo-o, thì sẽ đi xa
Dù Kelly hay là Misha
Thì em luôn xinh luôn kiêu sa
Để melody anh feel ra
Fly như anh on sativa.
Oh anh ơi em đã cố giả vờ
Nhưng rồi chẳng thể nào ngó lơ..
Em không tin, không tin anh đâu mà (mah)
Không nói ra rằng em trót thích anh đâu.