Who's In This House; Murder
-
P.O.D
(1994)
It can be slow sometimes when you listen to the music due to the server's limited bandwidth. When the page or player loads too long, refresh it.
---
You are listening to the song Who's In This House; Murder by P.O.D, in album Snuff The Punk. The highest quality of audio that you can download is flac . Also, you can play quality at 32kbps, view lyrics and watch more videos related to this song.
Album: Snuff The Punk.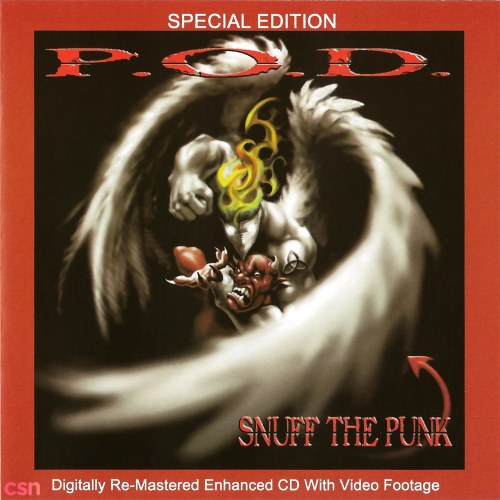 Lyrics
[Intro:]
Yeah it's the P.O.D. right here
Coming straight from the S.D.C. -A
619's in affect, know what I'm sayin
Givin you that hardcore sound yeah
Comin' up from the ground
That's where it all started y'know what I'm sayin?
Yeah, this is hardcore, you why it's so hardcore
Cuz it's built on the rock what rock you ask
The rock of Jesus Christ, yeah that's right
Givin you the truth cuz the truth hurts y'know
But that's how we sayin' it's down
We ain't got nothing to hide
And We're breakin it down like that y'know what I'm sayin
Hardlove, hardlove one way yeah, check it out.
Abortion is murder
There's nothing you can say or do
To justify the fact
That there's a living breathing baby inside of you. [3x]
Abortion is murder. [8x]
Abortion is murder
There's nothing you can say or do
To justify the fact
That there's a living breathing baby inside of you. [2x]
Abortion is murder. [12x]
Murder murder murder murder
Abortion is murder. [6x]
"Who's In This House; Murder" Videos