It can be slow sometimes when you listen to the music due to the server's limited bandwidth. When the page or player loads too long, refresh it.
---
You are listening to the song Apres Toi by Vicky Leandros, in album Nhạc Pháp Tuyển Chọn 7. The highest quality of audio that you can download is 128kbps . Also, you can play quality at 32kbps, view lyrics and watch more videos related to this song.
Album: Nhạc Pháp Tuyển Chọn 7.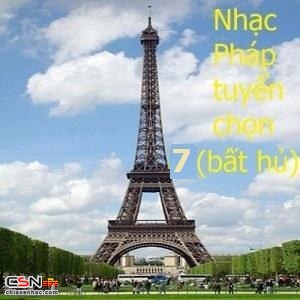 Lyrics
Tu t'en vas
l'amour a pour toi
le sourire d'une autre,je voudrais mais ne peux t'en vouloir
dsormais, tu vas m'oublier
ce n'est pas de ta faute, mais pourtant tu dois savoir
Qu'aprs toi
je ne pourrai plus vivre, non plus vivre qu'en souvenir de toi
Aprs toi
j'aurai les yeux humides,
les mains vides, le coeur sans joie
Avec toi
j'avais appris a rire, et mes rires
ne viennent que par toi
Aprs toi je ne serai que l'ombre
de ton ombre
Aprs toi
Mme un jour, si je fais ma vie
et je tiens ma promesse
qui unis deux tres pour toujours
pres toi
je pourrai peut-tre
donner de ma tendresse
mais plus rien de mon amour