Breakthrough (taalthechoi Remix)
-
Twice
(2019)
It can be slow sometimes when you listen to the music due to the server's limited bandwidth. When the page or player loads too long, refresh it.
---
You are listening to the song Breakthrough (taalthechoi Remix) by Twice, in album Breakthrough. The highest quality of audio that you can download is flac . Also, you can play quality at 32kbps, view lyrics and watch more videos related to this song.
Album: Breakthrough.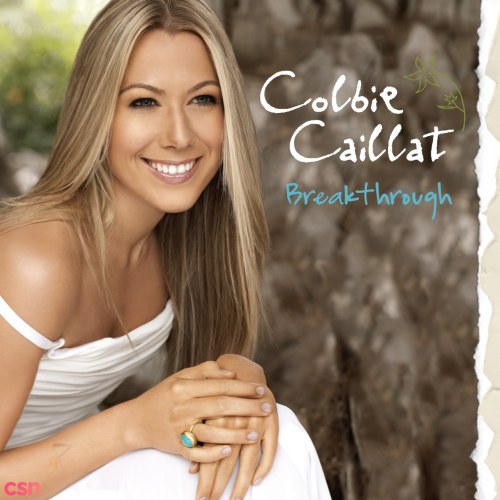 Lyrics
[Verse 1: Jeongyeon, Mina, Sana, Nayeon]
Yuruginai kanjō wa Dreaming
Anytime watashi o tsukiugokasu no
Risō no mirai e Heading
Donna takai kabe mo norikoeru kakugo
[Pre-Chorus: Jihyo, Momo, Tzuyu]
Jikan wa mugen ni atte mo
Makimodoshi wa dekinai
Watakushi to iu namae no Story
Tatta ichi do shika nai kara
[Chorus: Nayeon, All, Mina]
Dare ni nan da kan da iwarete mo furikitte Going my way
Say, say don't give up
Say, say don't give up
Itsu ka mune hatte hokoreru watakushi ni naru made
Say, say don't give up
Say, say don't give up
[Post-Chorus: Jihyo, Chaeyoung, Jeongyeon, Sana, All]
Breakthrough, breakthrough
Breakthrough, breakthrough
Megurimegutte iku
Breakthrough, breakthrough
Breakthrough, breakthrough
Toki ni migakarekagayaku watakushi o sekai ga matteru no
Say, say don't give up
Say, say don't give up
[Hook: Dahyun, All]
Break-break-breakthrough
Break-break-breakthrough
Break-break-breakthrough
Break-break-breakthrough
[Verse 2: Chaeyoung, Dahyun]
Everybody break-break-breakthrough
Mayoi o tsukinuke Growing up
Hora Now kara Future link suru My heart
Beats ga Heating sā Moving on, moving on
Yowa-sa to Fighting-shin de tsuyo-sa o to kasanetara
Kitto genkai nante toppa shite ikō
[Pre-Chorus: Nayeon, Momo, Tzuyu]
Dare ka to kuraberarete mo
Jibun o sakebitsuzuketai
Watakushi ga mezashita Milestone
Kono mune ni aru kagiri
[Chorus: Jihyo, All, Jeongyeon]
Tatoe hikari ga mienai tonneru no naka de mo
Say, say don't give up
Say, say don't give up
Ushiro furimukanaide mae ni susumitai yo
Say, say don't give up
Say, say don t give up
[Post-Chorus: All, Dahyun, Tzuyu, Mina]
Breakthrough, breakthrough
Breakthrough, breakthrough
Kawaritsuzukeru
Breakthrough, breakthrough
Breakthrough, breakthrough
Jidai no naka de yumemiru watakushi ga sekai o hiraku no
Say, say don't give up
Say, say don't give up
[Bridge: Tzuyu, Jihyo]
Ima no watakushi wa ā tsukiugokasu mono ni
Riyū nante nai asu e no shōdō
[Chorus: Nayeon, All, Mina]
Dare ni nan da kan da iwarete mo furikitte Going my way
Say, say don't give up
Say, say don't give up
Itsu ka mune hatte hokoreru watakushi ni naru made
Say, say don't give up
Say, say don't give up
[Post-Chorus: All, Chaeyoung, Jeongyeon, Sana]
Breakthrough, breakthrough
Breakthrough, breakthrough
Megurimegutte iku
Breakthrough, breakthrough
Breakthrough, breakthrough
Toki ni migakarete kagayaku watakushi o sekai ga matteru no
Say, say don't give up
Say, say don't give up
[Hook: Dahyun, All]
Break-break-breakthrough
Break-break-breakthrough
Break-break-breakthrough
Break-break-breakthrough
"Breakthrough (taalthechoi Remix)" Videos