It can be slow sometimes when you listen to the music due to the server's limited bandwidth. When the page or player loads too long, refresh it.
---
You are listening to the song Đối Thủ (对手) by Lâm Ngạn Tuấn, in album Đối Thủ (对手) Single. The highest quality of audio that you can download is flac . Also, you can play quality at 32kbps, view lyrics and watch more videos related to this song.
Album: Đối Thủ (对手) Single.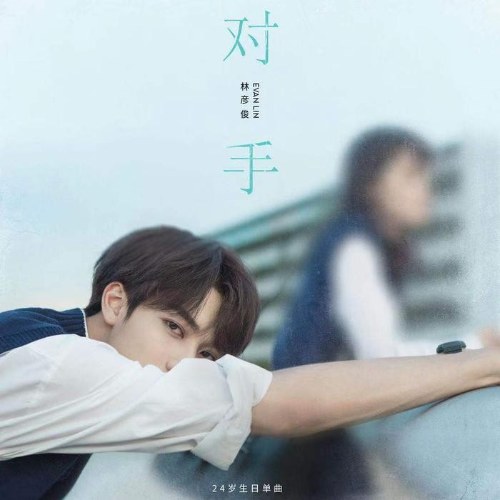 Lyrics
在街角 遇见花的盛开
像水滴跳进了深海
有个人为了你存在 注定的未来
谁和谁 看着同片星空
谁和谁 能感受彼此心动
眨个眼睛 Baby I know 一样的 Tone
独特 你的美丽
像辐射 穿透心里
进入势力范围里
是否还有安全距离
开始了化学反应
故事正走向续集 Baby
下半段情节 我当你的对手
对手 对手 对手
下一秒钟攻还是守
敢不敢试了再说 我们就别想太多
靠直觉我们不会再出错
交给我 Baby
I don't wanna know 不需要回答
一加一等于别害怕 从来不复杂
把你所有的心事分给我吧
当世界太多变化 那就别计划
Take a chance
往新的旅程出发 Just follow your heart
独特 你的美丽
像辐射 穿透心里
进入势力范围里
是否还有安全距离
开始了化学反应
故事正走向续集 Baby
下半段情节 我当你的对手
对手 对手 对手
下一秒钟攻还是守
敢不敢试了再说 我们就别想太多
靠直觉我们不会再出错
交给我 Baby
稍纵即逝的青春 我们从来不退缩
眼神交流就冲一波 My love
心动没有对错 往我怀里坠落
Forever with you
我是你的 对手
我们棋逢 对手
终于有了 对手 I need you
顺其自然 My girl
无忧无烦 My girl
不再孤单 My girl
下一秒钟攻还是守
敢不敢试了再说 我们就别想太多
靠直觉我们不会再出错
交给我 Baby
My girl My girl 下半段情节
我当你的 对手