It can be slow sometimes when you listen to the music due to the server's limited bandwidth. When the page or player loads too long, refresh it.
---
You are listening to the song Left Right by BlocBoy JB, writer by BlocBoy JB in album Simi. The highest quality of audio that you can download is flac . Also, you can play quality at 32kbps, view lyrics and watch more videos related to this song.
Album: Simi.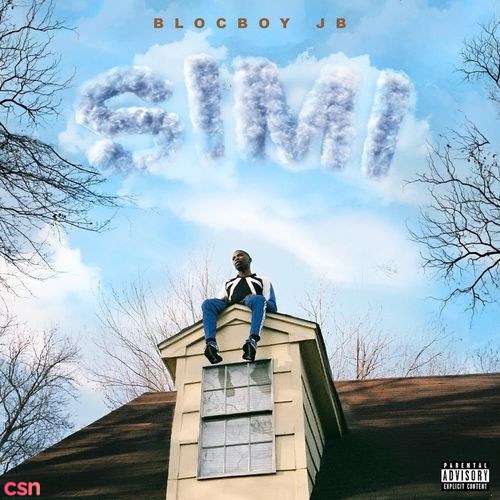 Lyrics
[Intro:]
Hah, yeah
DMac on the fuckin' track
Mmm, hah.
[Verse 1:]
See how society makes us (makes us)
Work us like a slave then they talk about pay cuts (pay cuts)
You gotta have a cape if you wanna come save us (word)
They cannot feel our pain 'cause them niggas they ain't us (they ain't us)
Thinkin' 'bout the days we was down bad and fucked up (fucked up)
Tryna make a play, tryna get our lil bucks up (our bucks up)
Nobody really fucked with a nigga (huh?)
See you gettin' money, try to fuck with a nigga (word)
Man what's up with these niggas? (word)
They need to go to the pond if they lookin' for a duck, right? (yeah)
You had my son so you had to let me fuck right? (yeah, yeah yeah yeah yeah yeah)
Shit happened for a reason (reason)
I dodge just like bob and weavin' (bob and weavin')
Mr. Telephone Man, man this shit boppin' season (boppin' season)
[Chorus:]
Burn a nigga ass, I can't cook right (cook right)
Before you cross that street, you gotta look right, then a left right (right)
I just hit this nigga with the left right (left right)
Nigga you a baby, 'fore you walk you gotta get your steps right (steps right)
I don't like that bitch, I pushed her down the steps, right? (that's on my mama)
Grape Street Crip, you know my flag is to the left, right? (crip, crip)
You talkin' 'bout some shootin', know they call me Steph, right? (swish)
Beefin' with the block, must be on crystal meth, right? (huh?)
[Verse 2:]
I don't really know, I just wanna know
My niggas bang the 8, call 'em Ocho, but not no Cinco
I just hit five bitches in a row, hopped up like bingo (bingo)
All these bitches love my style, they love this Memphis lingo (mane)
Cruisin' in a limo, layin' back like it's limbo (yeah)
If I don't fuck with you (yeah), don't want you 'round, that shit simple (yeah yeah yeah)
'Cause you see how they do a nigga (huh?)
Fuck with you 'cause it's beneficial (word)
I can't love a ho (word), I let 'em blow me like some toilet tissue (word word word)
[Chorus:]
Burn a nigga ass, I can't cook right (cook right)
Before you cross that street, you gotta look right, then a left right (right)
I just hit this nigga with the left right (left right)
Nigga you a baby, 'fore you walk you gotta get your steps right (steps right)
I don't like that bitch, I pushed her down the steps, right? (that's on my mama)
Grape Street Crip, you know my flag is to the left, right? (crip, crip)
You talkin' 'bout some shootin', know they call me Steph, right? (swish)
Beefin' with the block, must be on crystal meth, right? (huh?)