My First Love is Crying (初恋が泣いている)
-
Aimyon
(2022)
It can be slow sometimes when you listen to the music due to the server's limited bandwidth. When the page or player loads too long, refresh it.
---
You are listening to the song My First Love is Crying (初恋が泣いている) by Aimyon, in album Falling into your eyes Record (瞳へ落ちるよレコード) (EP). The highest quality of audio that you can download is flac . Also, you can play quality at 32kbps, view lyrics and watch more videos related to this song.
Album: Falling into your eyes Record (瞳へ落ちるよレコード) (EP).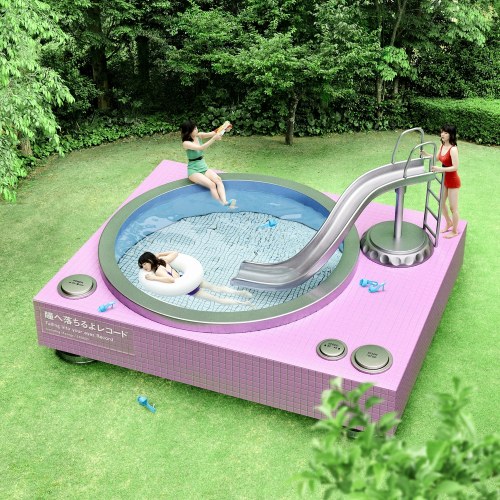 Lyrics
denchuu nibura saga ttamamano hatsukoi ha
shibire wokikashite niran deru
「 sonnamonka ?」 to kiba womuite iu nosa
areha maboroshi ka ?
yoru ninareba beranda kara
kiko etekuru
ayamachi tokasonnanowo maze ta
koukai wo uta nishitayouna jumon ga
hatsukoi ga nai teiru
omotte ruyorimo chikaku de
hatsukoi ga sora wo nura su
moshimokono yoru gaano ko wo ubau nara
soremoiikamona
chiisa i goro karano mama no ii tsukeha
imasara dakeredo hibiku yo
「 sonnamonoyo 」 to kurenai wo hii te iu nosa
areha hontou nanoka ?
itsuninareba beranda kara
kiko etekuru
yume no naka de akuma ga tonae ta
henna jumon ga kie runodarouka
hatsukoi ga nai teiru
omoi moyoranai wakare no
kioku kara nukedase zuni
biki zurisugita kokoro ga
horakoushite yabure teku
「 itoshi teru ? itoshi teru
itoshi teru ? itoshi teru 」
hatsukoi ga nai teiru
omotte ruyorimo chikaku de
hatsukoi ga nai teiru
omotte ruyorimomotto chikaku de
hatsukoi ga sora wo nura su
moshimokono yo karaano ko ga kie runara
soremoiikamona
wasure rarerunara
soremoiikamona
"My First Love is Crying (初恋が泣いている)" Videos