On a Cherry Blossom Night (桜が降る夜は)
-
Aimyon
(2022)
It can be slow sometimes when you listen to the music due to the server's limited bandwidth. When the page or player loads too long, refresh it.
---
You are listening to the song On a Cherry Blossom Night (桜が降る夜は) by Aimyon, in album Falling into your eyes Record (瞳へ落ちるよレコード) (EP). The highest quality of audio that you can download is flac . Also, you can play quality at 32kbps, view lyrics and watch more videos related to this song.
Album: Falling into your eyes Record (瞳へ落ちるよレコード) (EP).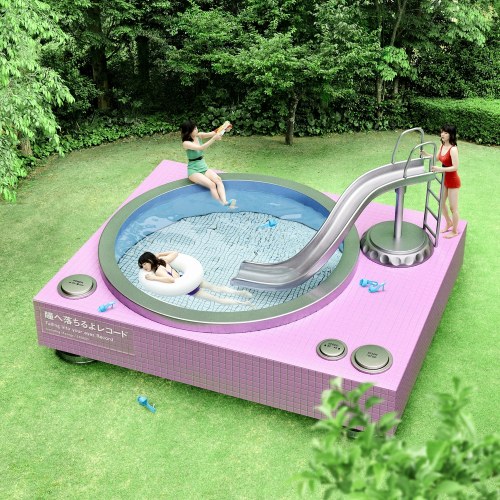 Lyrics
「 4 gatsu no yoru hamada sukoshi hadasamui ne 」
sou katari au bimyouna kyori no 2 nin
dokokade kii ta uwasabanashi ni nayama sarete
kiken na michi hodo susumi takunaru watashi
dakedo
koe ni nose tai kimochi ga
tsumeta i kaze ni nagasa re
zawatsuku kawazoi wonazori aruku
sakura ga furu yoru ha
anata ni ai tai 、 to omoi masu
doushite ? to kika retemo
waka ranainoga koi de
kono karada goto anata ni koishi teru
soredakeha waka runodesu
4 gatsu no yoru ni 2 nin hamou ae naikana
tooku ni mie ru
anata hamarude shira nai dareka
majime na kao ha suki dakedo
ima ha mita kunai
atarashi i shoku ni soma runoha
sakura dakedeii
dakedo
itsukaha chitte shimauto
ii kagen ni kizu kimasu
demo anata no kokoro ni ame ha fura naide ?
sabishi i yoru wo 1 nin
sakura no hana ga hirari 、 odotte ru
watashi no mikata woshiteyo
kokoro kara omou koto
ima tsutae rubekinanoka
kangae teiru mani haru ha owa ru
sakura ga furu yoru ha
anata ni ai tai 、 to omoi masu
doushite ? to kika retemo
waka ranainoga koi de
kono karada goto anata ni koishi teru
soredakeha waka runodesu
"On a Cherry Blossom Night (桜が降る夜は)" Videos