It can be slow sometimes when you listen to the music due to the server's limited bandwidth. When the page or player loads too long, refresh it.
---
You are listening to the song Na Mo Naki Happy End (名もなきハッピーエンド) by Indigo La End, writer by Indigo La End in album Ano Machi Record. The highest quality of audio that you can download is m4a . Also, you can play quality at 32kbps, view lyrics and watch more videos related to this song.
Album: Ano Machi Record.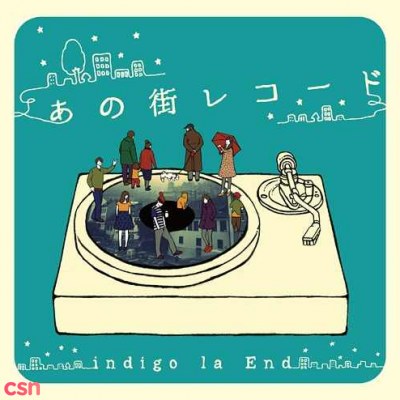 Lyrics
「最低!」
あなたは笑いながら叫んだんだ
そんな言葉聞きながら僕も笑っていたんだ
「二日酔いのあんたに付き合うのはもうごめん。」って
冗談混じりに鼻をさすった
いつかの午後、何をするでもなく考え事してた
僕の肩をたたいたあなたが言ったんだ
「私のことなんだかんだで優しく見守って」
僕はいつも通り鼻で笑った
だけどはなればなれ
はなればなれになった瞬間
僕は噛み締めてちょっと寂しくなっただけ
はなればなれ
はなればなれになったあとで
思い出せるのは愛しかった表情だけ
夢では最終電車に乗れず一人ぼっち
わんわんわんわん泣いて戻って来たんだ
月9のハッピーエンドならもう決まってるよ
ラストシーンはお決まりでキスでもするんだろうな
「ありがと、何か私今なら1人でやれるって。
そう思って嫌いになる努力をしてみたの。」
僕は笑ってなんでもない表情繕って
割といつも通り鼻で笑った
だけどはなればなれ
はなればなれになった瞬間
僕は噛み締めてちょっと寂しくなっただけ
はなればなれ
はなればなれになったあとで
思い出せるのは愛しかった表情だけ
最終回前にこんな感じになるのはわかってたよ
ハッピーエンドはあなたの終電次第さ
だからはなればなれ
はなればなれになった瞬間
僕は諦めてちょっと皮肉になっただけ
だけどはなればなれ
はなればなれになったあとで
想い焦がれるのはわんわん泣いたあなたです
"Na Mo Naki Happy End (名もなきハッピーエンド)" Videos