Uruwashiki Sekai Re:boot
-
Suara
(2018)
It can be slow sometimes when you listen to the music due to the server's limited bandwidth. When the page or player loads too long, refresh it.
---
You are listening to the song Uruwashiki Sekai Re:boot by Suara, in album Kimi dake no Tabiji Re:boot. The highest quality of audio that you can download is flac . Also, you can play quality at 32kbps, view lyrics and watch more videos related to this song.
Album: Kimi dake no Tabiji Re:boot.
Lyrics
Uruwashiki sekai nari
Kasuka ni furueteru inochi no honoo
Shizuka ni himeyaka ni akaku moyuru
Itazura ni hitotsu hitotsu zutsu
Fukikeshite owari ni shite shimaou ka
Aragau mono ten ni somukite wa
Tokoyo wo akaku someyuke
Shitagau mono ten ni miirarete
Utsushiyo wo akaku somete yuke yuke
Hitokiwa azayaka na inochi no hana
Itazura ni hitotsu hitotsu zutsu
Kechirashite owari ni shite shimaou ka
Aragau mono ten ni somukite wa
Tokoyo de sakite ochiyuke
Shitagau mono ten ni miirarete
Utsushiyo de sakite ochite yuke yuke
Uruwashiki sekai nari iku oku no inochi ari
Kieyukite umarekuru inochi no kiseki eien nari
Aragau mono towa ni somukite wa
Tokoyo de inori ikiyuke
Shitagau mono towa ni miirarete
Utsushiyo de inori ikite yuke
Utsushiyo de ikite yuke yuke
"Uruwashiki Sekai Re:boot" Videos
Suara - 麗しき世界/uruwashiki sekai/Beautiful world Reboot ver. (English subbed)
Suara - 君だけの旅路/kimi dake no tabiji/A journey that is only yours Reboot (English subs)
うたわれるもの 散りゆく者への子守唄_「君だけの旅路 Re:boot」/Suara
ps4版『うたわれるもの 散りゆく者への子守唄』 OP 君だけの旅路 Re:boot/suara
Suara - ヌエドリ/nue dori/White's thrush (English subbed)
うたわれるもの斬 理燃-コトワリ- suara full 歌詞付き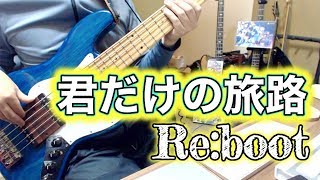 【ベース】「君だけの旅路 Re:boot - Suara」弾いてみた。
Suara - 理燃-コトワリ-/kotowari (English subbed)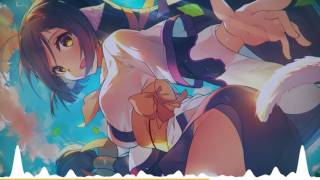 エルルゥ - 夢想歌 Musouka by Eruru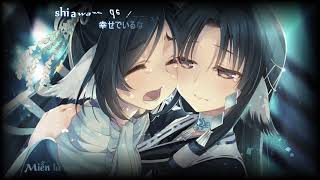 星降る空仰ぎ见て- Ngước nhìn sao băng trên bầu trời kia - Suara
「うたわれるもの二人の白皇」挿入歌 - 永久に 2016
suara - 星灯/hikari/Star light (English subbed)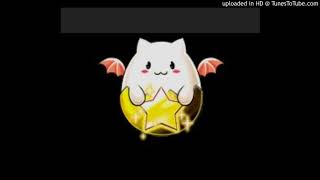 麗しき世界
Suara - 永久に/towa ni/For eternity 2016 ver. (English subbed)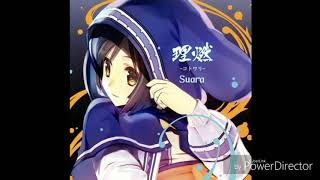 Suara 理燃-コトワリ- 残夢