It can be slow sometimes when you listen to the music due to the server's limited bandwidth. When the page or player loads too long, refresh it.
---
You are listening to the song Witch by Unknown, in album Good Girl (Episode 3). The highest quality of audio that you can download is flac . Also, you can play quality at 32kbps, view lyrics and watch more videos related to this song.
Album: Good Girl (Episode 3).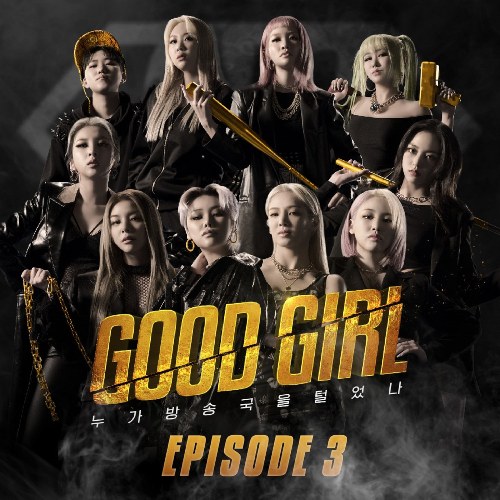 Lyrics
Everybody's got
Some face name of poker
여기 공기는 차갑게 날 쪼여
난 휩쓸리지 않아
I see that right now
It's time for me to rock
Burn it burn 태워 논란속에
손가락질 해대 그래 번번히
None 여전히 변한 것은
넌 말로 죽여 굳이 미리 건배해
잔을 높게 들어 난 아냐 절대
내가 볼땐 전혀 겁이 없네
What you hate why you hate
Take one back
Cause you know
That i'm no witch
Fuckem
내가 무슨 죄 말해봐 plz tell
이미 미친개 소릴 막 던져 쉽게
Stop that bullshit
무슨 죄를 졌니 잡아잡아
네게 돌을 던져도 끄떡없어 brother
So tell
너네의 적이 누군지
만들어낸 또다른 나를
욕하던지 뭔지 i dnt give a fuck
거기에 관해 상관이 없어
우리는 한적이 없어 일면식
그냥 봐주기에는 하나도 안 귀엽지
I'm in dat 위치 i'm no witch
Good girls gone bad
Yo who'd dat be
Ay 미묘한 신경전에 여긴 뜨거워
여기서 한번 머릴 쓸어 넘겨
Let it go let it done let me cough
헛 기침 한번 clear my throat
I'm no witch witch witch witch
I'm no bad witch
I'm no witch witch witch witch
I'm no bad witch
I'm no bad witch
I'm no bad witch
I'm no witch witch witch witch
I'm no bad witch
Okay okay
그래서 왜 뭔데 what
혹했어 솔직하게 말해
이유가 뭔데 what
Okay okay
습관처럼 난 okay
So wat up next
쟤는 왜 i don't get
나는 처음부터 의심은 반대
마녀사냥은 안해 i dont take that
억울한 눈물은 널 웃게 만들테니
가식적인 너를 i see thru that mask
What the heck did i do so wrong
여기서 제일 솔직한 년
Imma take all the bad risk
You know im talkin real shit
Oh i dont wanna be caught on fire
Oh i dont wanna be caught on fire
I'm no witch witch witch witch
I'm no bad witch
I'm no witch witch witch witch
I'm no bad witch
I'm no bad witch
I'm no bad witch
I'm no witch witch witch witch
I'm no bad witch
Umm umm
You know i keep it one hunnit
어려도 난 항상 언니
어디에 가도 제일 쩔어 버렸지
왜 갑자기 여기 덥니
이러면 자켓을 벗지
I dont want this to be happen
봉인 해제 찾아 내지 범인의 흔적을
Wait me
I'm no witch witch witch witch
I'm no bad witch
I'm no witch witch witch witch
I'm no bad witch
I'm no bad witch
I'm no bad witch
I'm no witch witch witch witch
I'm no bad witch
Everybody's got
Some face name of poker
여기 공기는 차갑게 날 쪼여
난 휩쓸리지 않아
I see that right now it's time
For me to rock