The player is only available for users with 1,000+ points.
---
You are listening to the song Dose by Da-iCE, in album REVERSi (EP). The highest quality of audio that you can download is flac . Also, you can play quality at 32kbps, view lyrics and watch more videos related to this song.
Album: REVERSi (EP).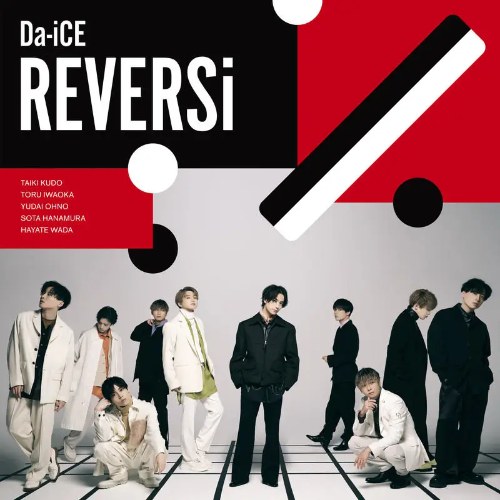 Lyrics
douse ...
douse 、 kae rarenai
souyatte saji nage teiru
kibun hadoudai ?
kaku wo totte maruku natte
seiri sareta banjou no nagame ja monotarinai
I know daremo ga stand alone
I know teigi shiyou
douse 、 owa rukara
douse 、 imi nantenaito iu
soreja sekai ha shiramo kuro mo nai mama
soutei 、 koe teiku oute checkmate
douse 、 mou say no more
youhou ・ youryou shouhai no myou
monokuro no sekai demo
shirokuro zuke rerudeshou
omone ta kuroboshi mo
kaishin no shiroboshi de hasan de urakaeso uka
I know dokuji no shinkaron
I know teiji shiyou
Don ' t say, koe rukara
Don ' t say, ichido kirino gemu
o te tsukiha inochi wo kezuru dakesa
touzen 、 kakugo kime oute checkmate
fusaga reta nige ba
nani tesaki wo yonde dashi nuko uka call
Dropout deki yashinaikara
kokokaradarou ?
douse 、 owa rukara
douse 、 imi nantenaito iu
soreja sekai ha shiramo kuro mo nai mama
soutei 、 koe teiku oute checkmate
douse ...
douse 、 koe teiku oute checkmate
douse ...
touzen 、 koe teiku oute checkmate