It can be slow sometimes when you listen to the music due to the server's limited bandwidth. When the page or player loads too long, refresh it.
---
You are listening to the song Eien by Ai Higuchi, in album Hibi Rinrin. The highest quality of audio that you can download is flac . Also, you can play quality at 32kbps, view lyrics and watch more videos related to this song.
Album: Hibi Rinrin.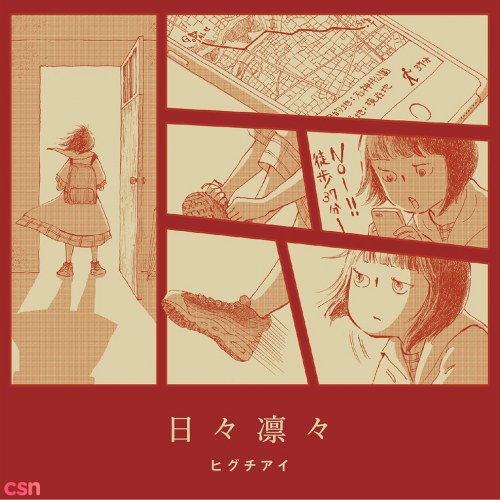 Lyrics
Tensai ka baka da to shitara
Kagirinaku zensha datta
Muchi wo tate ni tatakau no
Seifuku to sukaafu de muteki desho.
Yappari nuidara futsuu no onna no ko
Yappari sodateba futsuu no onna no hito
Chiyahoya sareta riyuu wakatteru
Kaburedo hakedo mo niawanai.
Aa koko made ka koko made ka
Eien wa kanjiru mono da
Sayonara no kazu dake sayonara ga aru dake.
Roufaa ka suniikaa de wakareru
Haiso yori mijikame ga shun
Fujiyuu no umi wo oyogu no
Namanurukute mamorarete kaiteki da mon.
Shikkari koi to yuu geemu hamatteru
Jissai otoshite owari nya naranai mono
Furi furare furafura samayou kedo
Kizukanai kizzureen shippai wa nai.
Saa koko kara da koko kara da
Eien wa watashi no mono da
Sayonara no kazu dake hajimari ga aru kara.
Saikyou saikou kore ijou nai
Genkai shiranai kyoumi nado nai
Ano koro no watashi ga chiratsuku kedo
Katamichi kagiri no tabi desho miyage wa iranai.
Aa koko ni kite ki ga tsuita
Eien wa nakushita mono da
Modorenai kako nara eien to yoberu rashii
Koko kara wa koko kara da
Eien wa kanjiru mono da
Kizutsuita hatsukoi mo yakusoku mo kanjou mo
Mabataita hikari ni terasareta isshun da.