It can be slow sometimes when you listen to the music due to the server's limited bandwidth. When the page or player loads too long, refresh it.
---
You are listening to the song Koinrokka Nite by Ai Higuchi, in album Hibi Rinrin. The highest quality of audio that you can download is flac . Also, you can play quality at 32kbps, view lyrics and watch more videos related to this song.
Album: Hibi Rinrin.
Lyrics
Kakusu kara mitain jan
Kakusu no heta nan dakara sun na
Nankaime daro angai tsudzuku kankei
Namida tameru hyoujou ni
Jibun no kokoro damashiteitan da
Seefuti eria wo hirogeru no ga shigoto.
Wakai me wo tsunde tsunde tsunda no ni
Shiranu ma ni nobita mame no ki nyokinyoki
Watashi ga mabiki shinakereba
Itsuka zenbu kareta kamo shirenai no ni.
Koin rokkaa machiawase
Tsumetaku natta nakigara wo
Sotto irete kagi shimete
Damatte satte kagi wa kawa ni nagete
Watashi ga warui no? Megitsune??
Sekinin kan no nai otoko ne
Sodateru ki mo nai kuse ni
Katte ni tsukutte kowaku natte.
Watashi no tanjou hi wo
Anshou bangou ni shitan datte
Manmen no emi de houkoku shita toki wa
Kinnen mare na nihonbare
Sore ga kaiga datta to shitemo
Mado wo fusaide uchitsuketa gensou.
Go daburyuu ichi eichi no kotae wa aimai
Watashi wa dou suru tsumori de?
Modoru jutsu wa shazai janai
Hakaba made seou no yo kakugo wa aru?
Koin rokkaa machiawase
Kao sura mirenai kuse ni
Nureginu bakka kisete iru
Nande konna hito ga ii no kashira
Tamuke no hana wa maniawase
Saigo gurai wa te wo awase
Uran dari netamanaide
Raise wa dareka ni aisarete.
Tooryanse tooryanse
Iki wa yoiyoi kaeri wa kowai
Tooryanse tooryanse
Inakerya ii no wa honto wa watashi.
Koin rokkaa machiawase
Tsumetaku natta nakigara wo
Sotto irete kagi shimete
Damatta anta watashita naifu de
Watashi no mune wo tsukisashite
Watashi wo koko ni sutesatte
Gisei no ue ni naritatta
Ai to jou no hazama de ikirenai.
"Koinrokka Nite" Videos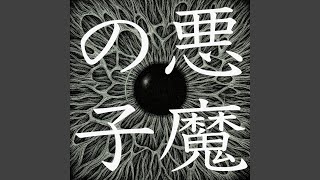 悪魔の子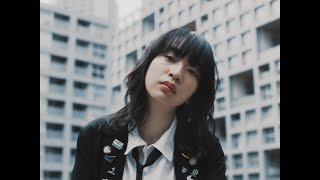 ヒグチアイ (Ai Higuchi) / 前線 (Zensen)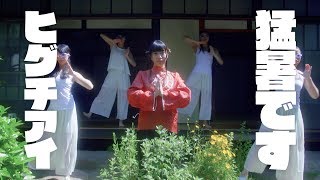 ヒグチアイ (Ai Higuchi) / 猛暑です -e.p ver-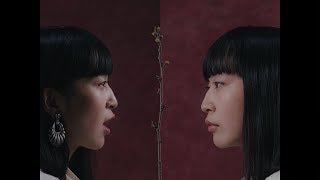 ヒグチアイ (Ai Higuchi) / わたしはわたしのためのわたしでありたい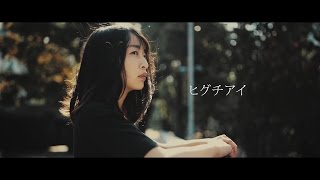 ヒグチアイ (Ai Higuchi) / 備忘録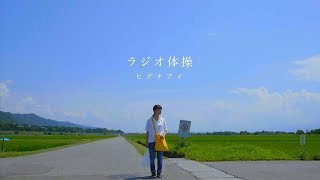 ヒグチアイ (Ai Higuchi) / ラジオ体操(ミニアルバム「猛暑です e.p」より)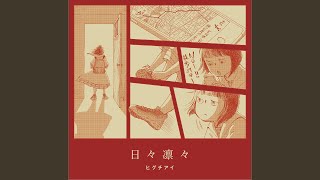 コインロッカーにて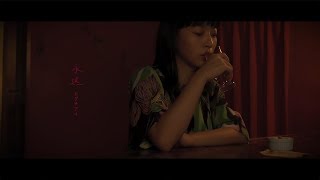 ヒグチアイ (Ai Higuchi) / 永遠
Ai Higuchi『悪魔の子』|| Ai Higuchi - Akuma no Ko || AoT Final Season Part 2 Ending Lyrics || JPN/ROM/IDN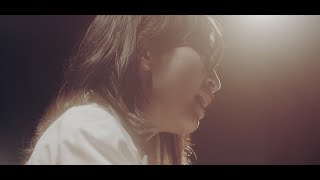 ヒグチアイ (Ai Higuchi) / ラブソング (love song)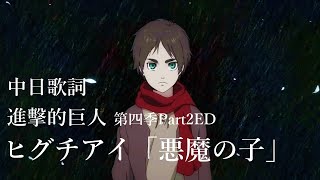 【中日歌詞】進擊的巨人第四季Part2片尾曲/ヒグチアイ「悪魔の子」(惡魔之子)(歌詞付き)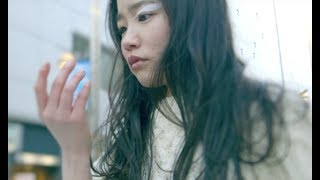 【MV】ヒグチアイ/まぼろしの人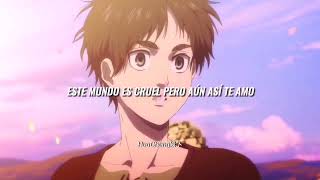 ヒグチアイ 「 悪魔 の 子 」 / Ai Higuchi Akuma no Ko // Sub. Español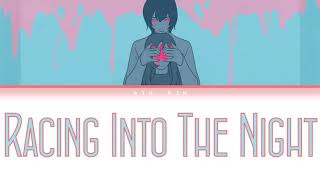 YOASOBI - Racing Into The Night Lyrics (JPN_ROM_ENG)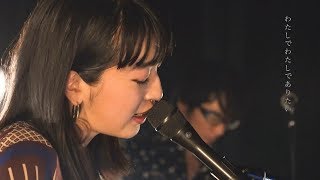 ヒグチアイ (Ai Higuchi) / 日々凛々 PRE-RELEASE PARTY DIGEST @2018.5.31 SHIBUYA WWW X