Cựu Nhân Gian (旧人间)
-
Unknown
(2020)
It can be slow sometimes when you listen to the music due to the server's limited bandwidth. When the page or player loads too long, refresh it.
---
You are listening to the song Cựu Nhân Gian (旧人间) by Unknown, in album Ly Nhân Tâm Thượng (离人心上 影视剧原声带) (OST). The highest quality of audio that you can download is flac . Also, you can play quality at 32kbps, view lyrics and watch more videos related to this song.
Album: Ly Nhân Tâm Thượng (离人心上 影视剧原声带) (OST).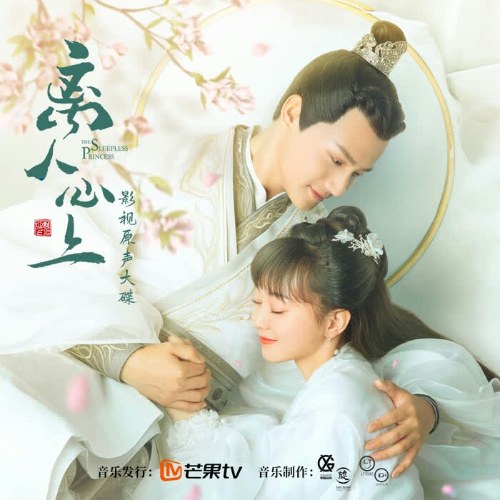 Lyrics
人心若掉入一方云雨池
眼角飞几尾相思
余生再不必解释
一颗糖足以偏执
骗走我戎马倥偬世
放下我所有的微词
如过烟雨 每步小生死
路人用花开嗟叹心事
你会不会着迷如斯
将你和我融进句字
渺若蜉蝣也愿一试
执子手的样子
枫叶残卷
多少故事之于我都是你的名字
你来之前的旧人间
我窗棂无花也无雪
是人和影对坐不见皓月
想象你成为我的弱点
颦笑间滋生万千
坏思绪 好杂念
也许是某一个瞬间
这疼痛忽然有新解
路躺进山水 美得不自觉
两个人可以走得很远
刀光作浪碎星屑
别怕流泪
好的缘似劫
路人用花开嗟叹心事
你会不会着迷如斯
将你和我融进句字
渺若蜉蝣也愿一试
执子手的样子
枫叶残卷
多少故事之于我都是你的名字
你来之前的旧人间
我窗棂无花也无雪
是人和影对坐不见皓月
想象你成为我的弱点
颦笑间滋生万千
坏思绪 好杂念
也许是某一个瞬间
这疼痛忽然有新解
路躺进山水 美得不自觉
两个人可以走得很远
刀光作浪碎星屑
别怕流泪
好的缘似劫
"Cựu Nhân Gian (旧人间)" Videos