Hướng Dẫn Tự Cứu Hôn Nhân (催婚自救指南)
-
Unknown
(2022)
It can be slow sometimes when you listen to the music due to the server's limited bandwidth. When the page or player loads too long, refresh it.
---
You are listening to the song Hướng Dẫn Tự Cứu Hôn Nhân (催婚自救指南) by Unknown, in album Làm Càn (放肆) (EP). The highest quality of audio that you can download is flac . Also, you can play quality at 32kbps, view lyrics and watch more videos related to this song.
Album: Làm Càn (放肆) (EP).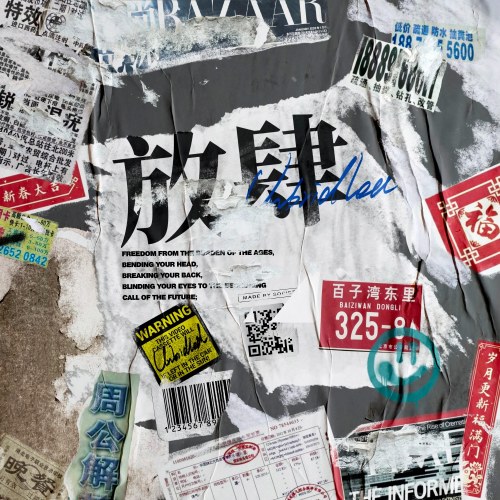 Lyrics
催婚自救指南 - 谈丽君
"女孩子的青春 很短 耗不起"
"就别眼界太高 找个差不多的赶紧嫁了"
"你看老王家孩子和你 一 !样 !大!
孩子都上小学了都已经准备二胎了"
"女子无才便是德你是读书太多变傻了"
"我们都是过来人你是怎么跟大人说话的"要是今年过年还单身~
就别再回家丢人~
别挤春运回来气我们嗯
可她只想找个喜欢的人
就这样简简单单过完她的一生
和他争吵、哭闹 相互拥抱
再浪费时间去看星空
可她只想找个喜欢的人~
就这样平平淡淡过完她的一生
和他淋雨、奔跑、一起傻笑
再浪费时间去放风筝
"遇到个算命的 说我 要结婚
必须等到大龄 不然会离婚还克亲戚"
"王叔您外孙今年考了 第几名
赶紧戒了烟酒这把年纪更要爱身体"
"不是Mr. Right何必早早扮演温柔贤妻"
"结婚就如同考试 交卷早 就一定考的好么"
"我有自己独立的生活 和享受独处的自我 何必要你们来指点我"
可她只想找个喜欢的人
就这样简简单单过完她的一生
和他争吵、哭闹 相互拥抱
再浪费时间去看星空
可她只想找个喜欢的人~
就这样平平淡淡过完她的一生
和他淋雨、奔跑、一起傻笑
再浪费时间去
放风筝
可她只想找个喜欢的人
就这样简简单单过完她的一生
和他争吵、哭闹 相互拥抱
再浪费时间去看星空
可她只想找个喜欢的人~
就这样平平淡淡过完她的一生
和他淋雨、奔跑、一起傻笑
再浪费时间去
放风筝
放风筝
"Hướng Dẫn Tự Cứu Hôn Nhân (催婚自救指南)" Videos