Nhĩ Tại Vân Sơn (你在云山)
-
Unknown
(2021)
It can be slow sometimes when you listen to the music due to the server's limited bandwidth. When the page or player loads too long, refresh it.
---
You are listening to the song Nhĩ Tại Vân Sơn (你在云山) by Unknown, in album Nhĩ Tại Vân Sơn (你在云山). The highest quality of audio that you can download is flac . Also, you can play quality at 32kbps, view lyrics and watch more videos related to this song.
Album: Nhĩ Tại Vân Sơn (你在云山).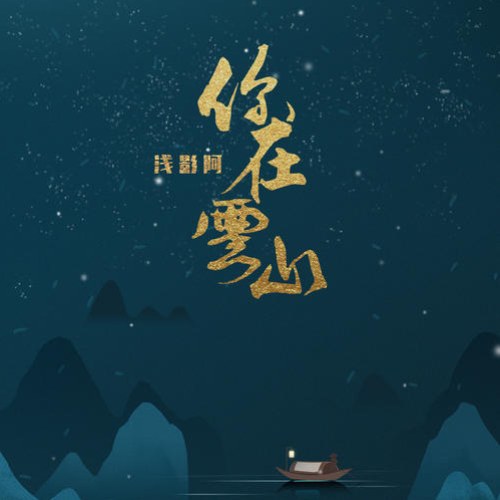 Lyrics
陌上花开满的街头
诀别又千年的邂逅
停在青石板回眸情深依旧
熙来人往老楼巷口
斑驳了曾今的貂裘
满腹着歌颂的诗独揽千秋
新春的旧燕归来他不候
后院的古柏石井搬不走
可没等风花雪月年少已白头
看不尽风尘清新的衣袖
竹林涧三生三世的守候
又过了几世轮回那繁华也枯朽
锦华随风摇曳清风抚靥回首一瞥
惊鸿一去残迹过往梦里圆缺
故里昙花夺目多情总一撇
你在云山深处空留堂燕繁花盛叶
夜雨小楼星辰异天月
如果穿越万载会不会覆灭
新春的旧燕归来他不候
后院的古柏石井搬不走
可没等风花雪月年少已白头
看不尽风尘清新的衣袖
竹林涧三生三世的守候
又过了几世轮回那繁华也枯朽
锦华随风摇曳清风抚靥回首一瞥
惊鸿一去残迹过往梦里圆缺
故里昙花夺目多情总一撇
你在云山深处空留堂燕繁花盛叶
夜雨小楼星辰异天月
如果穿越万载会不会覆灭
锦华随风摇曳清风抚靥回首一瞥
惊鸿一去残迹过往梦里圆缺
故里昙花夺目多情总一撇
你在云山深处空留堂燕繁花盛叶
夜雨小楼星辰异天月
如果穿越万载会不会覆灭
"Nhĩ Tại Vân Sơn (你在云山)" Videos