Pháo Hoa Cô Đơn (寂寞烟火)
-
Chu Mịch
(2018)
It can be slow sometimes when you listen to the music due to the server's limited bandwidth. When the page or player loads too long, refresh it.
---
You are listening to the song Pháo Hoa Cô Đơn (寂寞烟火) by Chu Mịch, in album Pháo Hoa Cô Đơn (寂寞烟火). The highest quality of audio that you can download is flac . Also, you can play quality at 32kbps, view lyrics and watch more videos related to this song.
Album: Pháo Hoa Cô Đơn (寂寞烟火).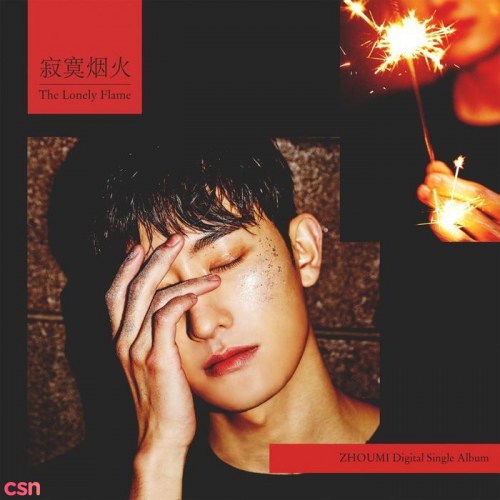 Lyrics
Ta de shuang shou wo
Ceng wo guo duo me
Shu xi de wen rou
Yan lei liu guo si nian chuan
Suo wu ren de jiao luo
Zi ji chang zhe yi shou lao
Ge chui lai le dan dan de ku se
You shi ji tuo shi yi ge
Ren de xiang shou
Liang ge bu tong de ji mo
Dao le zui hou bian
Cheng le cui ruo
Ceng jing zui mei de yan
Huo que man man zhui luo
Wo bu xiang qi pian
Wo zi ji lian hu xi
Dou shi qu yi yi
Hai zai xiang ni shuo de mei
Ge yu ju hai zai fan fu wen xi
Wo wu fa jian qiang wo zi
Ji nuo ruo ye xu yao
Dian yong qi
Zui hou ca diao yan lei hui
Guo tou qu cai fa xian
Zi ji shi duo me de ai ni
Ni de xiao lian zai wo nao
Hai yi zhi mei you gai bian
Bi shang le yan hui yi man
Yan fen kai de na tian
Zi ji kan zhe dian ying hua
Mian na si ceng xiang
Shi de gan jue
Yi bian yi bian yi tian yi
Tian zai xiang nian
Liang ge bu tong de ji mo
Dao le zui hou bian
Cheng le cui ruo
Ceng jing zui mei de yan huo
Que man man zhui luo
Wo bu xiang qi pian
Wo zi ji lian hu xi
Dou shi qu yi yi
Hai zai xiang ni shuo de mei
Ge yu ju hai zai fan fu wen xi
Wo wu fa jian qiang wo zi
Ji nuo ruo ye xu yao
Dian yong qi
Zui hou ca diao yan lei hui
Guo tou qu cai fa xian
Zi ji shi duo me de ai ni
Wo shi zhe yong xin de ti
Hui gan shou shang bei
Rang feng chui zou shou
Xin li de yan lei
Wo bu xiang qi pian
Wo zi ji lian hu xi
Dou shi qu yi yi
Hai zai xiang ni shuo de mei
Ge yu ju hai zai fan fu wen xi
Wo wu fa jian qiang wo zi
Ji nuo ruo ye xu yao
Dian yong qi
Zui hou ca diao yan lei hui
Guo tou qu cai fa xian
Zi ji shi duo me de ai ni