It can be slow sometimes when you listen to the music due to the server's limited bandwidth. When the page or player loads too long, refresh it.
---
You are listening to the song Chẩm Phụ (怎负) by Unknown, in album Chẩm Phụ (怎负) (EP). The highest quality of audio that you can download is flac . Also, you can play quality at 32kbps, view lyrics and watch more videos related to this song.
Album: Chẩm Phụ (怎负) (EP).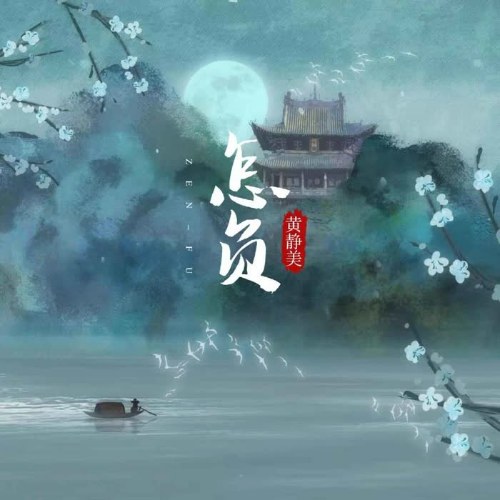 Lyrics
Xiāngsī yǐn shāng bēi
wàng chuān liǎng xíng lèi
rú xīn rú ài rú sǐhuī
zěn fù hóngyán zěn fù tā
zěn fù yīshēng nán fàngxià
zěn fù jiùmèng zài wú tā kōng qiānguà
zěnnài bǐ'àn què wú huā
zěnnài xiāngsī wú yìngdá
zěnnài hé gūfù zhè yīshēn jiāshā
duì yuè yǐn yībēi
wéi yǒu yǐng xiāng suí
rú mèng yě rú chī rú zuì
xiāngsī yǐn shāng bēi
wàng chuān liǎng xíng lèi
rú xīn rú ài rú sǐhuī
zěn fù hóngyán zěn fù tā
zěn fù yīshēng nán fàngxià
zěn fù jiùmèng zài wú tā kōng qiānguà
zěnnài bǐ'àn què wú huā
zěnnài xiāngsī wú yìngdá
zěnnài hé gūfù zhè yīshēn jiāshā
duì yuè yǐn yībēi
wéi yǒu yǐng xiāng suí
rú mèng yě rú chī rú zuì
xiāngsī yǐn shāng bēi
wàng chuān liǎng xíng lèi
rú xīn rú ài rú sǐhuī
zěn fù hóngyán zěn fù tā
zěn fù yīshēng nán fàngxià
zěn fù jiùmèng zài wú tā kōng qiānguà
zěnnài bǐ'àn què wú huā
zěnnài xiāngsī wú yìngdá
zěnnài hé gūfù zhè yīshēn jiāshā
a
zěn fù hóngyán zěn fù tā
zěn fù yīshēng nán fàngxià
zěn fù jiùmèng zài wú tā kōng qiānguà
zěnnài bǐ'àn què wú huā
zěnnài xiāngsī wú yìngdá
zěnnài hé gūfù zhè yīshēn jiāshā